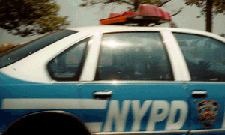 ---
WHAT MAKES A MAN WANT TO BE A PIG?
---
"I smell bacon
I smell pork
Run little piggy
I got a fork."
It is a curious modern phenomenon that has caused many a self-respecting man to want to become a pig. One might ponder the possible reasons one would give up the advantages of humanity just to get a curly tail and be able to wallow in mud. Many people point to the fact that there is comfort in the unshackling of mankind's societal restraints and the allowance to act like an animal. As a man, rolling around in filth is frowned upon. For pigs, it is encouraged There are also the truffles which the pigs can dig up and keep at will, away from the working class posessors they would normally belong to. And I'm sure we can all guess what Freud would have to say about a pig's natural accouterments.
In this evil world, pigs are an unfortunate but necessary evil. Many of us at Town Hall are related to them (some of us have piggies for parents). This does not change the fact that they are an insidious force that has plagued youth, minorities and progress since the dawn of the slop trough. Town Hall's personal run-ins with these hams would take several web pages to chronicle. But consider, if you will, one example:
Messrs. Ryan Shannon, Kevin Halpenny and Kevin Roche were in the town of Monroe one summer evening, eagerly putting up fliers for the latest Town Hall show. A bacon truck approached them as they were attaching some to a telephone pole. They were instructed by the pigs that the fliers must come down. This request was speedily complied with. Then the pigs, not content with their usual scraps of public humiliation, demanded the confiscation of all of the fliers, amounting to 400 copies, 40 dollars and hours of hard work. When Mr. Shannon protested that the pigs could not legally do that, they replied, "Watch me." Mr. Roche was then asked for his bag to be searched. When he refused consent, the pigs grabbed for it anyway (as pigs are wont to do) and searched it. All of the above described acts are not only illegal, but Unconstitutional. Thomas Jefferson is spinning in his grave as we speak.
We realize that it is a certain type of man that wants to be a pig. He is a man who does not enjoy the world. He is a man who sees the world as inhabited with scum who want to squeeze into his own trough. Therefore, he becomes a pig in order to legitimize his pre-emptive strikes on the rest of humanity.
TOWN HALL DOES ENJOY LIFE, DOES ENJOY HUMANITY, AND WILL CONTINUE TO DO SO DESPITE THE PIGS WE ENCOUNTER. WHEN, AND IF, THE PIGS COME TO THE SAME CONCLUSION, WE WILL REJOICE WITH THEM.
"You will do what looks good to you on paper
We will do what we must."
Fugazi, "Reclamation"